For immediate release
Award-winning contemporary painter Elizabeth Elkin announces new collection on OpenSea Polygon. A mixture of styles, focusing on vibrant landscapes and cityscapes translated through a unique expressionistic style.
The first NFT collection is a bespoke collection of fine art works specifically selected for tokenization. Offering a variety of styles and media, including: abstract, cityscape, figurative, floral, landscape, portrait, and still life. Unlockable content with each NFT includes a full resolution master image of the physical art piece.
These digital works are being made available to bring exclusive and otherwise inaccessible art to the greater Internet audience. Current subscribers and followers will be able to take part in future giveaways and incentives.
Here is a preview of some of the selected works, some never before seen or exhibited. Also some from various collections that will only ever be available digitally as an NFT. Learn more about NFTs here.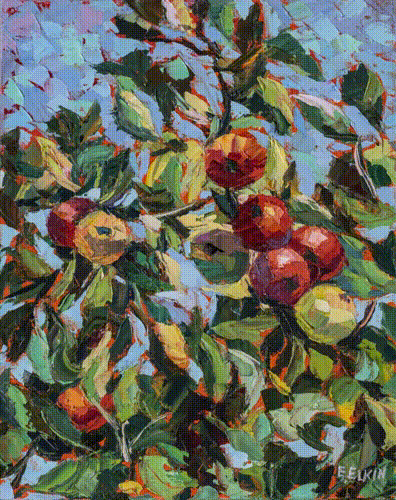 Official collection URL: https://opensea.io/collection/elizabeth-elkin
About OpenSea
Founded in 2017, OpenSea is the world's first and largest peer-to-peer marketplace for crypto collectibles and non-fungible tokens (NFTs). OpenSea supports multiple blockchains, with the broadest set of categories for new emerging asset classes, which include digital collectibles, gaming items, and other virtual goods. For more information visit, https://opensea.io.